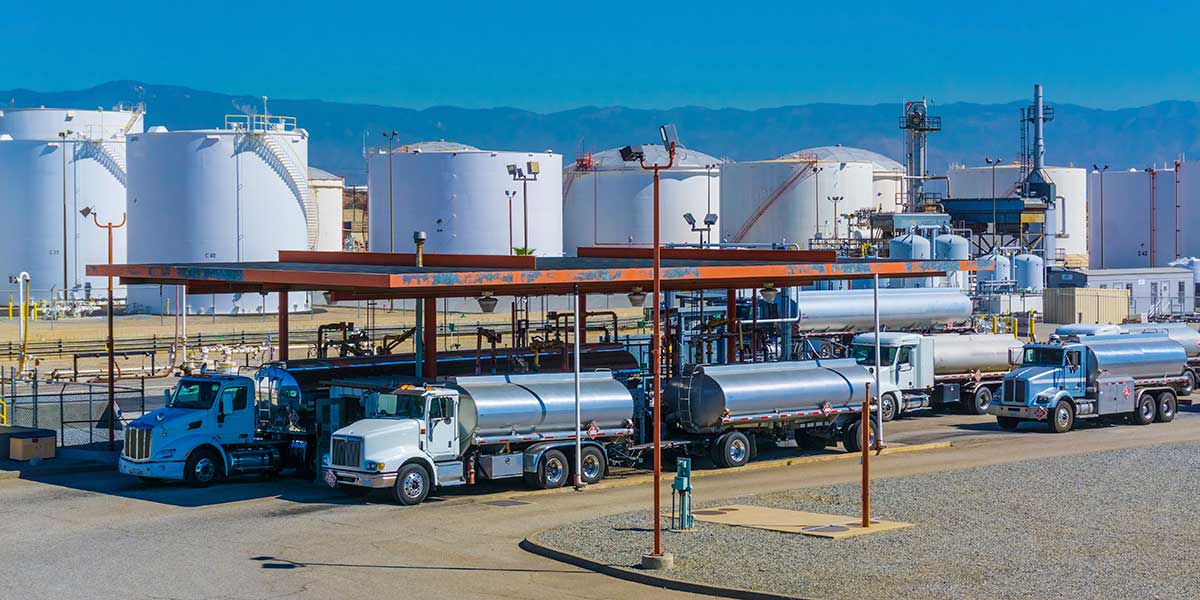 Vapor Field Services
Emergency Support, Preventative Maintenance, & Mobile Testing
Your Single-Point Solution for Vapor Service
Equipment failures, regular maintenance, and new regulations are some of the many challenges that tank terminal operators face. Don't take on those challenges alone. With the fastest-growing Aftermarket Service team in the industry, Zeeco's field service professionals are highly trained in the service and maintenance of Carbon Bed Vapor Recovery Units (VRUs), Vapor Combustion Units (VCUs), Continuous Emission Monitors (CEMs), Dock Safety Skids (DSSs), wet and dry vacuum pumps, vapor blowers and all related automations controls. Our technicians have the industry knowledge to service and support all manufacturers' equipment.
Emergency Support
The risk of shutdown because of an emergency can cost tank terminals millions of dollars in revenue a day. When that happens, turn to Zeeco for an immediate response and full-service solutions. Our highly trained Vapor Service team is backed by a global workforce, a robust Aftermarket team, and an extensive fleet of combustion rental equipment to keep your terminal operating. And if you have your own field service technicians, Zeeco can support your team during the emergency and provide any needed training to prevent future emergencies.



Unreliable pilots

Dirty detonation arrestor
Inability to maintain temperature

Smoking
Dirty burner tips
Damaged refractory
Outdated process control systems
Problems with liquid seal
Vacuum pump capacity and pump failures
Motor-operated valve sequencing
Outdated PLC
Replacing CEMs without methane exclusion
Preventative Maintenance
By calling on Zeeco to proactively service and document your terminal's equipment, you're taking steps to not only ensure your facility is operating at peak performance but also within environmental regulations. With Zeeco preventative maintenance, you'll receive a detailed equipment checklist, immediate solutions, a post-inspection equipment survey, and environmental compliance recommendations.

Mobile Test Labs
Zeeco's state-of-the-art Mobile Test Labs can provide air emissions testing and environmental permitting support for any vapor control equipment in the industry. Zeeco has extensive experience in environmental compliance and testing in the petroleum and chemical industry, especially in downstream terminal operations.
Testing Services Include:
Testing for compliance with applicable regulations, including 40CFR60 Subparts XX, Subpart R, Subpart Y, and 40CFR63 Subpart BBBBBB
Relative Accuracy Test Audits (RATAs) compliance and certification and Cylinder Gas Audits (CGAs) to verify CEMs performance under 40CFR60 Appendix F and PS-2/8
Planning and executing successful RATA compliance testing in the presence of methane hydrocarbons in the test stream
High-quality vapor recovery carbon analysis testing, including detailing particulate size, Working Butane Capacity (WBC), and specialized Gas Chromatograph (GC) chemical evaluations
Proven experience with U.S. EPA methods 25A/B, 7E, 10, 3, and 2A/B
Fully Equipped Service Trucks
Zeeco's field service professionals will respond with fully equipped service trucks stocked with the critical spare parts required to keep your equipment operational. Each technician takes part in the highest level of industry-required safety training and will show up to your site equipped with full PPE. Zeeco is registered with ISNET World, PICs, PECS, DISA, and many other safety regulators.

Emergency services 24/7/365

Preventive maintenance, including PMI
24-hour Aftermarket parts for ZEECO or other manufacturers' equipment
Certified air emissions testing team for vapor control equipment
Ready to deploy rental VCUs
24-hour repair and critical spare parts
Equipment turnarounds
System upgrades, including PLC programming, actuators, and valves
System retrofits, including wet-to-dry pumps and liquid seals to detonation arrestors
Bench testing of carbon per ASTM
Carbon replacements
New system design and commissioning
Unit relocations
New unit installation support
Continuous emission monitoring, including remote monitoring
Automation networking
Engineering design evaluations and system pretesting